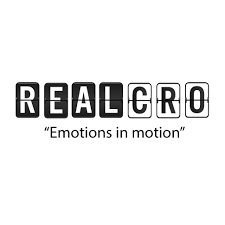 "Eat, learn & Create Reciprocal Opportunities" - Your monthly CRO event - #ELCRO
By RealCRO
Follow
| Public
@RealCRO we believe in the power of true & authentic relationships.

Because we want to encourage our network to Create Reciprocal Opportunities together we are organising regular lunch seminar-networking events in Tokyo.

Smart Business today means investing in your own development, always expanding your network by engaging with thought leaders, keeping a focus ahead on the future and being at the inception of where new ideas begin.

ELCRO is a networking event that has become a constant on my schedule and staple in my career development in Japan that has connected me with professionals from all regions of the world who are driving the new global perspective that companies and consumers now demand.

Each event presents a dynamic topic that has an immediate impact on the future of business that attracts keynote speakers who are paving the way of what is to come within Japan and around the world.

It is a time to take a break from your to do list to meet other leaders like you and to move your ideas to the next level with new connections and great conversations.

Its a time to take a break to eat great food, learn new insights, and create reciprocal opportunities.

We do ask for a contribution to prevent last minute cancellations and provide everybody with:

1- A buffet style organic lunch
2- Soft drinks & wine
3- A World-class keynote speaker who generously shares his/her vision of "The future of his/her industry"
4- A great opportunity to network & Create Reciprocal Opportunities with people we trust

We look forward to seeing you at our next gathering.

Until then feel free to checkout and/or share our team & company information around you.
https://www.realcro.com

Warmest,
RealCRO team
----

About us

We bring global perspective and local knowledge together.

We are a #Tokyo-based creative #marketing and #branding #agency focusing on ethical performance.

Our multilingual team crafts messages, conceptualises campaigns & builds brands the authentic way.